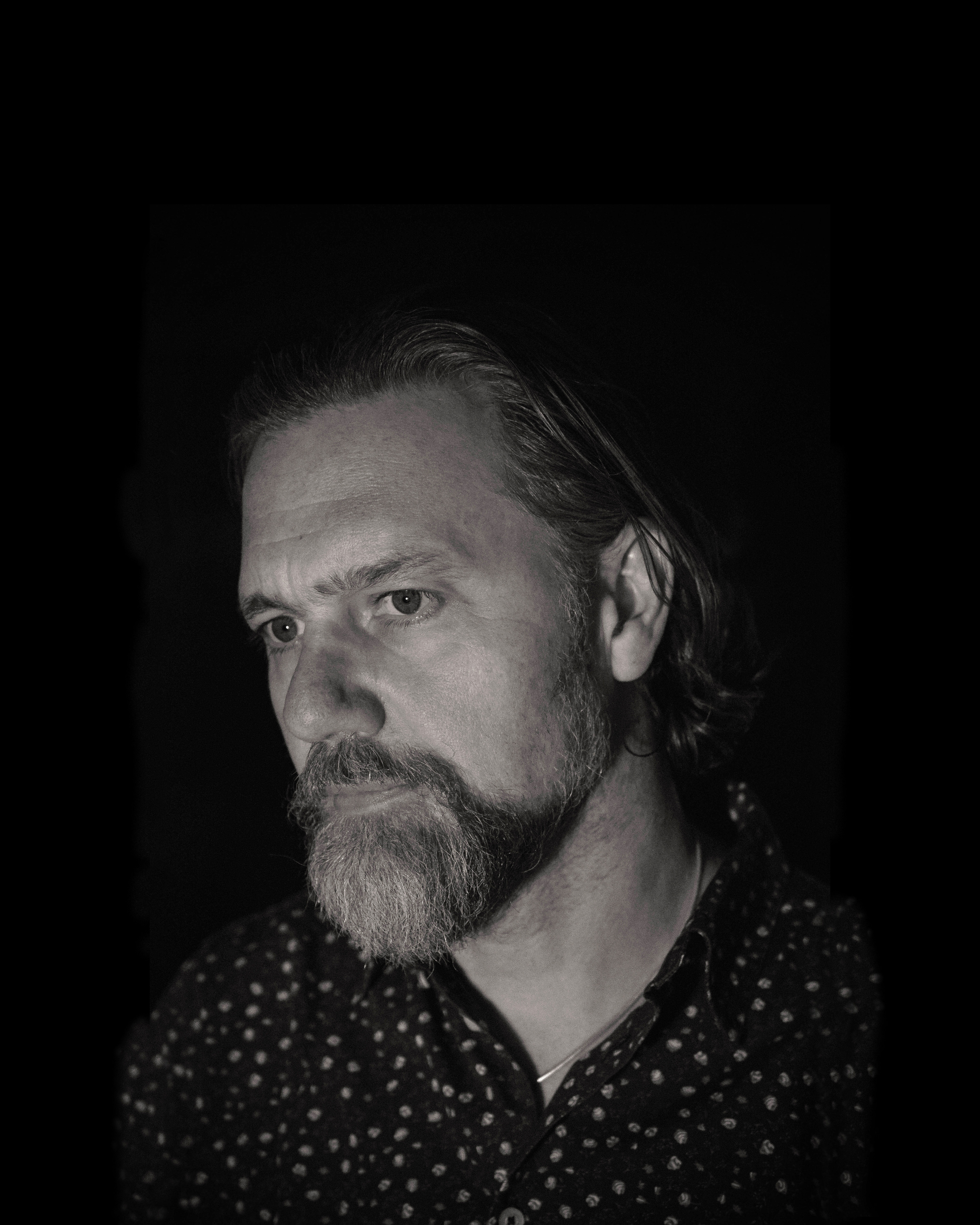 Richard Wolfströme
MISTD AoU FRSA
I'm an award-winning creative, with over 30 years experience. My interest is in furthering information and environmental graphic design by continually challenging the technical and creative disciplines. My primary strength lies in determining how to communicate information optimally across different media – from print to screen to installation.

With a well-accomplished background in information graphic design – for both print and digital incl. identity/branding, brochures, report & accounts, coffee-table books, websites, interactive media – I also specialise in wayfinding and cultural placemaking which allows me to explore and develop unique design solutions for places, buildings, urban environments, parks and landscapes. I develop interventions that give a sense of ownership and meaning to local communities as well as creating clear and informative experiential design for visitors. In doing this, citizens feel a connection and understanding of their environment which inspires to create a greater sense of community. 
My work includes nomenclature, branding and the development of identity and information systems for places and buildings to create sympathetic modern contemporary solutions that ensure places have a coherent, appropriate and desirable approach to environmental and spatial information design making them more accessible. Well-branded information materials for both print and digital communications can also be developed as part of a cohesive approach.
I continue to develop information graphic design across a variety of sectors and I am often seen on the speaking circuit in the UK and Scandinavia presenting my ideas on design and bringing meaning to place.

I am a:


Member of the International Society of Typographic Designers
RSA Fellow
Academician of the Academy of Urbanism
Associate member of the Landscape Institute
Member of the international Placemaking Leadership Council
Specialties:
Cultural placemaking
Information design
Wayfinding
Narrative wayfaring
Environmental / public art
Consultancy
Workshopping
Stakeholder and community engagement and participation
Identity and brand
Typography and graphic design
Print – literature, book design, posters etc.
Digital media – websites and apps
Internationally recognised typographic excellence
Awards
_ ISTD 2014 International Typography Awards; Certificate of Excellence
Lightwriting
_ Graphis Logo 8 2012; Gold award for McMcArts logo
_ ISTD 2009 International Typography Awards; Certificate of Excellence
41 Places
_ UK Papers Awards 2006;
Footnotes to an Idea
book
_ BIMA (British Interactive Media Association) 1995; Donside awards CD-Rom
_ Donside Paper Company 1993; Reel Editing Company brochure
Published
_ Article for Architonic discussing contemporary wayfinding and identity ‎placemaking
https://lnkd.in/eRPmDk2
_
The Field Guide to Typography: Typefaces in the Urban Landscape
, Peter Dawson, Thames & Hudson
_
Way of the Sign III
, Artpower
_
Way of the Sign IV
, Artpower
Education/Jury
_ Visiting lecturer – University of Creative Arts 2017
_ International Society of Typographic Designers student assessor 2009/2010/2011/2012/2014
_ University of Creative Arts – Creative Challenge assessor 2011/2012
Speaking
_ 28.09.17  After Methods III, Märlardalen University, Väsetrås, Sweden
_ 11.05.16  Tyck om din innerstad (Enjoy you inner city), Väsetrås, Sweden
_ 13.04.16   Interactive Parks and Spaces, Helsingborg, Sweden
_ 24.02.16  Construction Voice, Brighton & Hove
_ 02.09.15  Large Parks in Large Cities conference, Stockholm
_ 20.02.15  ARTY Branding – Karlsgatan 2, Västerås, Sweden
_ 10.06.14  Torg och det offentliga rummet (Squares and public space) – Teknologisk Institut, Stockholm, Sweden
_ 19.03.14  Framtidens Handelsplatser (Future Trading Places), Stockholm, Sweden
_ 24.10.13  Stadens Dag, Stockholm, Sweden
_ 25.06.13  Future of Places Conference (Speed presentation), Stockholm, Sweden
_ 03.10.12  Making better places: RSA and University of Brighton
_ 20.06.12  Pecha Kucha: Love Architecture Festival 12
_ 22.05.12  Pecha Kucha: Eco-innovation Brighton
_ 27.04.12  The SEGD (Society of Environmental Design) International Symposium 2012, Victoria & Albert Museum
_ 23.02.11  Ride the wave: Let's get together – how to make work collaboratively
Clients 
A Band of Brothers
Academy of Urbanism
Acumen
Adur & Worthing Council
ÅF
Agora Architects
Alliantist
Artichoke
Arts & Business
Ashfield District Council
Bagelman
Blueberry PR
Bobby Aitken
Blatchington Mill School
Brighton Festival
Brighton & Hove Chamber of Commerce
Brighton & Hove City Council
British Council
British Design Innovation
Ceris Burns International
Chalk Architects
Chrysallis
City of Västerås, Sweden
Coast to Capital
Coastal West Sussex
COI Communications
COLAB
Conscious Business
Corporate Heart
Creative Barcode
Creative Partnerships
Deloitte & Touche
Deutsche Asset Management
Department of Health
Development Focus
Donside Paper Company
DrugScope
Ethical Property Group
FDM Group
First Fictions Festival
Foreign & Commonwealth Office
Frances King
Futurecity
Healy & Newsom
Honey Creek Pictures
Gallions Housing Association
GeoInformation Group
Horsham District Council
Hyde Group
Ilex Books
InstruMentor
Integral College
International Society of Typographic Designers
Kadak
Karis Developments
Katy Holford
Kent Fire & Rescue Service
Ledbury Poetry Festival
Lewes District Council
Liberty Property Trust UK
Linden Homes
London Fire Brigade
London Mapping Festival
Love Architecture Festival 2012/2013
Lumiere Durham 2011
Lynne Passmore
McMcArts
Nick Robertson
Oliver Heath Design
Open Data City
Partners in Scale
PhotoDisc
Pringle Brandon Perkins + Will
Relax
Rhythm Interactive
Rise
RotoVision
RSA
SAMIA
Scala Advance
Shandwick International
South Coast Design Forum
Southern Solar        
Southern Housing
St Paul's Cathedral
The Democratic Society
The Dowsing Sound Collective
The Foundry
The Great Journey
The Open Market
The Open University
The Sacred Trust  
TradeSift
TVS Television
Urban Initiatives Studio
Waterblade
World Cities Network
World Sacred Music Festival
Yelo Architects