Located between Farringdon and Moorgate in the City of London,
Culture Mile
is home for contemporary culture in the ancient heart of London's working capital. The City of London Corporation, together with the Barbican, Guildhall School of Music & Drama, London Symphony Orchestra and the Museum of London, are bringing the area to life with imaginative collaborations and exciting events.
Following a project with
Growth Industry
, to develop how the Culture Mile identity can be interpreted into the urban realm, I developed a visual design strategy and created a series of colourful icon pattern designs – made from the Culture Mile logo – that can be used for interventions into the public realm throughout the Culture Mile. 
The following images show the first interventions that have been installed and we're currently in progress of developing more, so 'watch this space'!
The West Smithfield intervention replaces the previous cablet space outside of Carluccio's around the Smithfield Rotunda. A ground area of approximately 10m x 2m the temporary parklet includes opportunities to sit and introduces the Culture Mile identity
by using the patterns and icons on a painted ground surface along with planters wrapped in colourful vinyl designs. Fabrication and installation by
Standard 8
.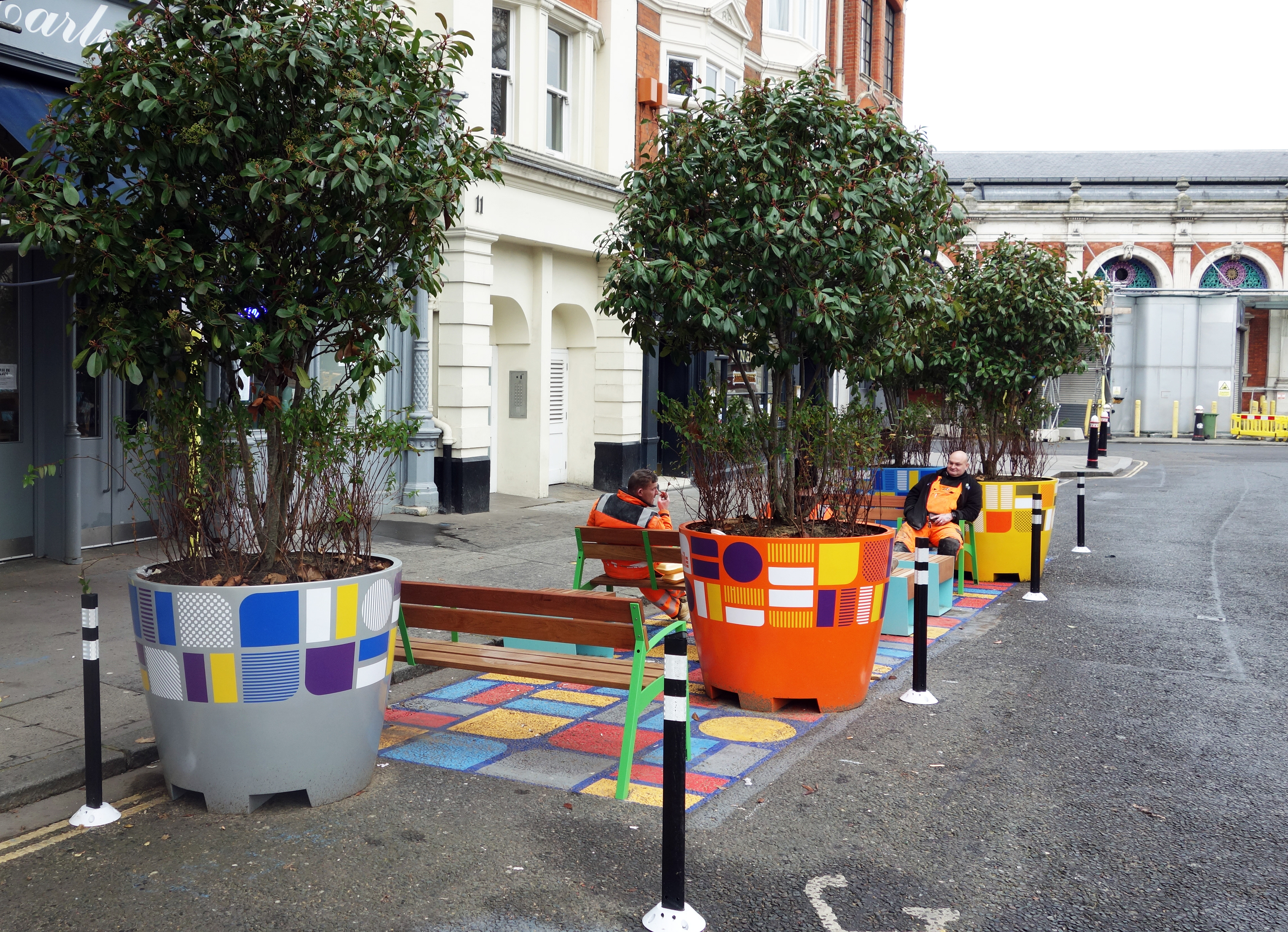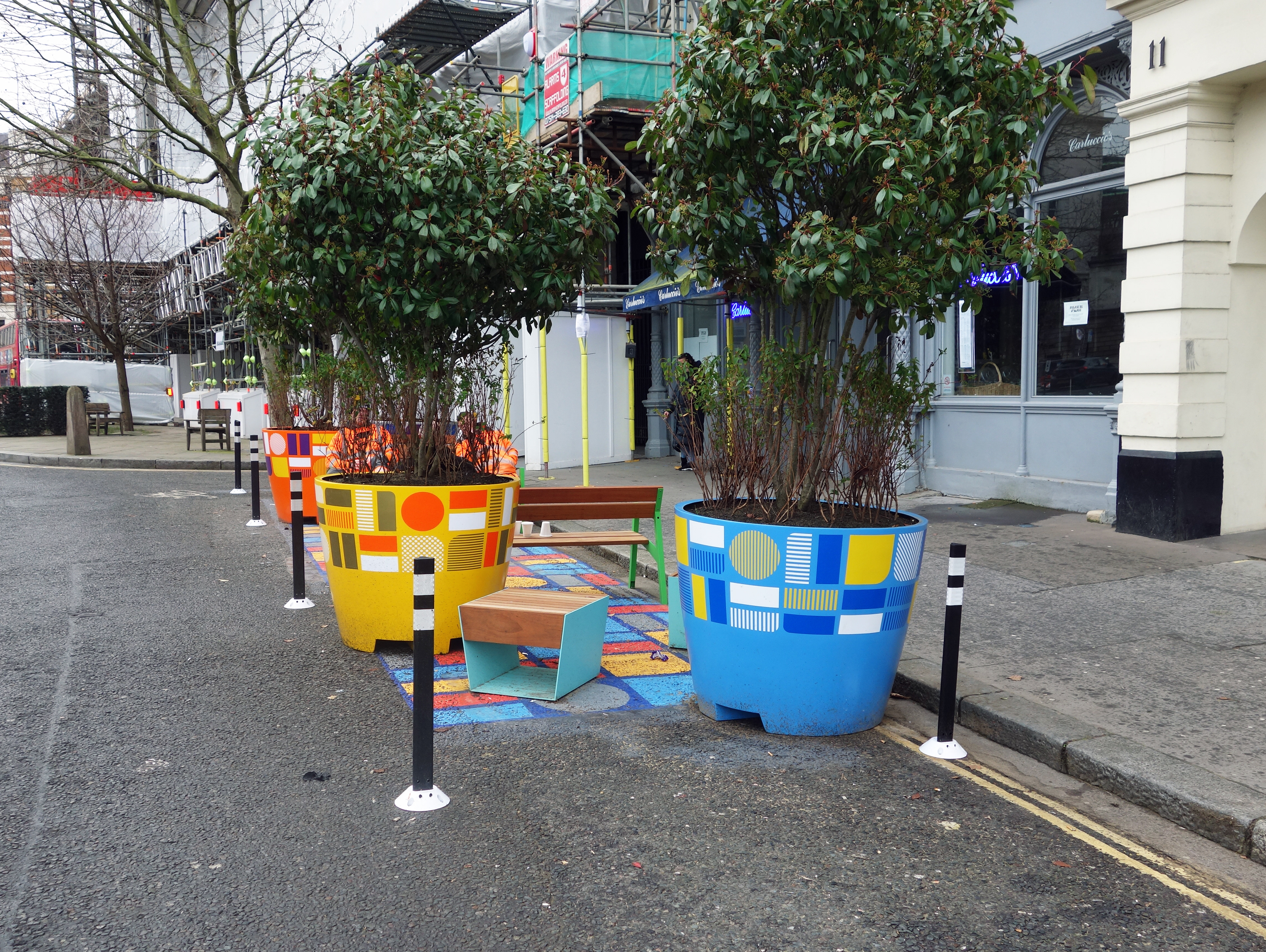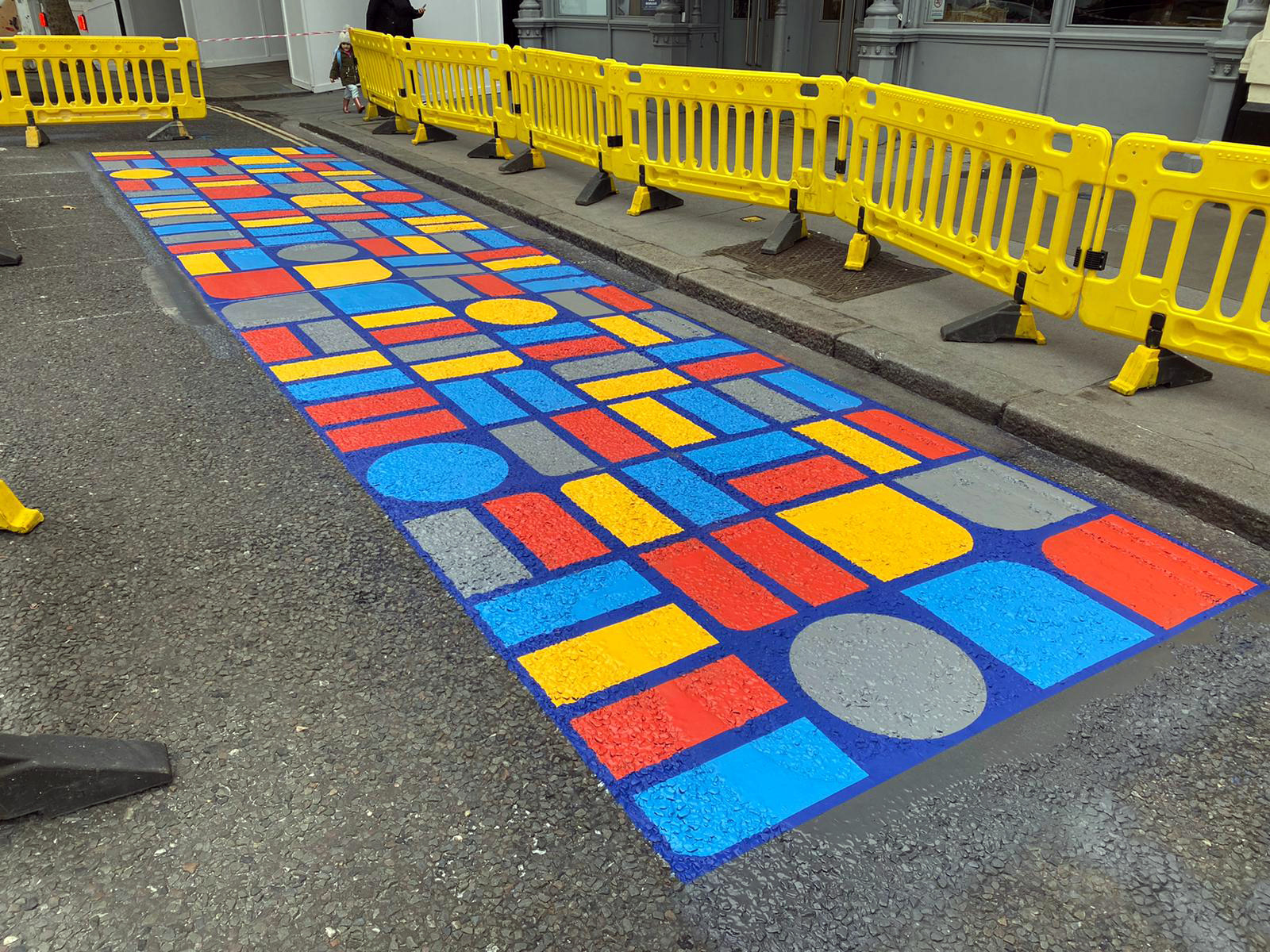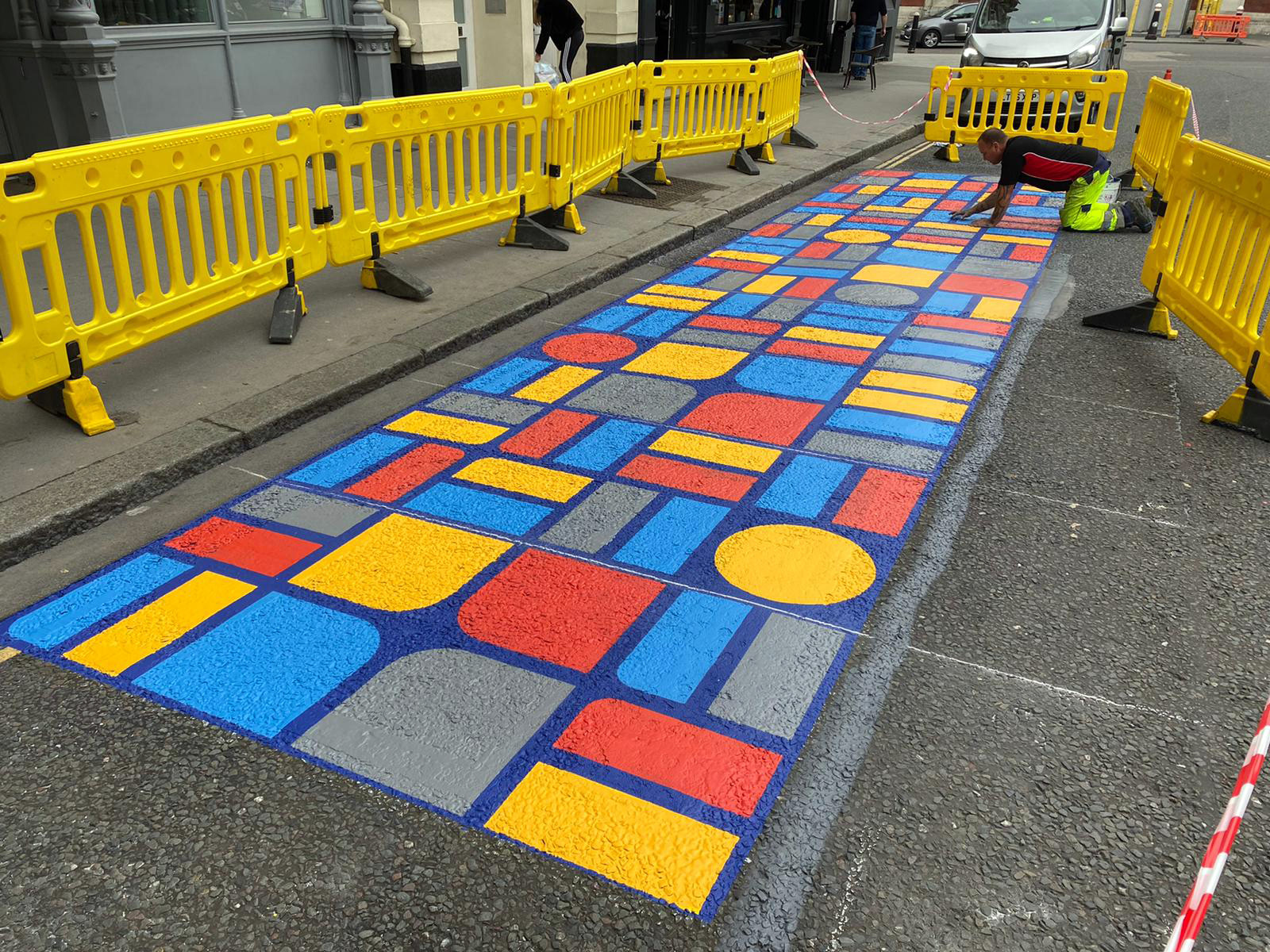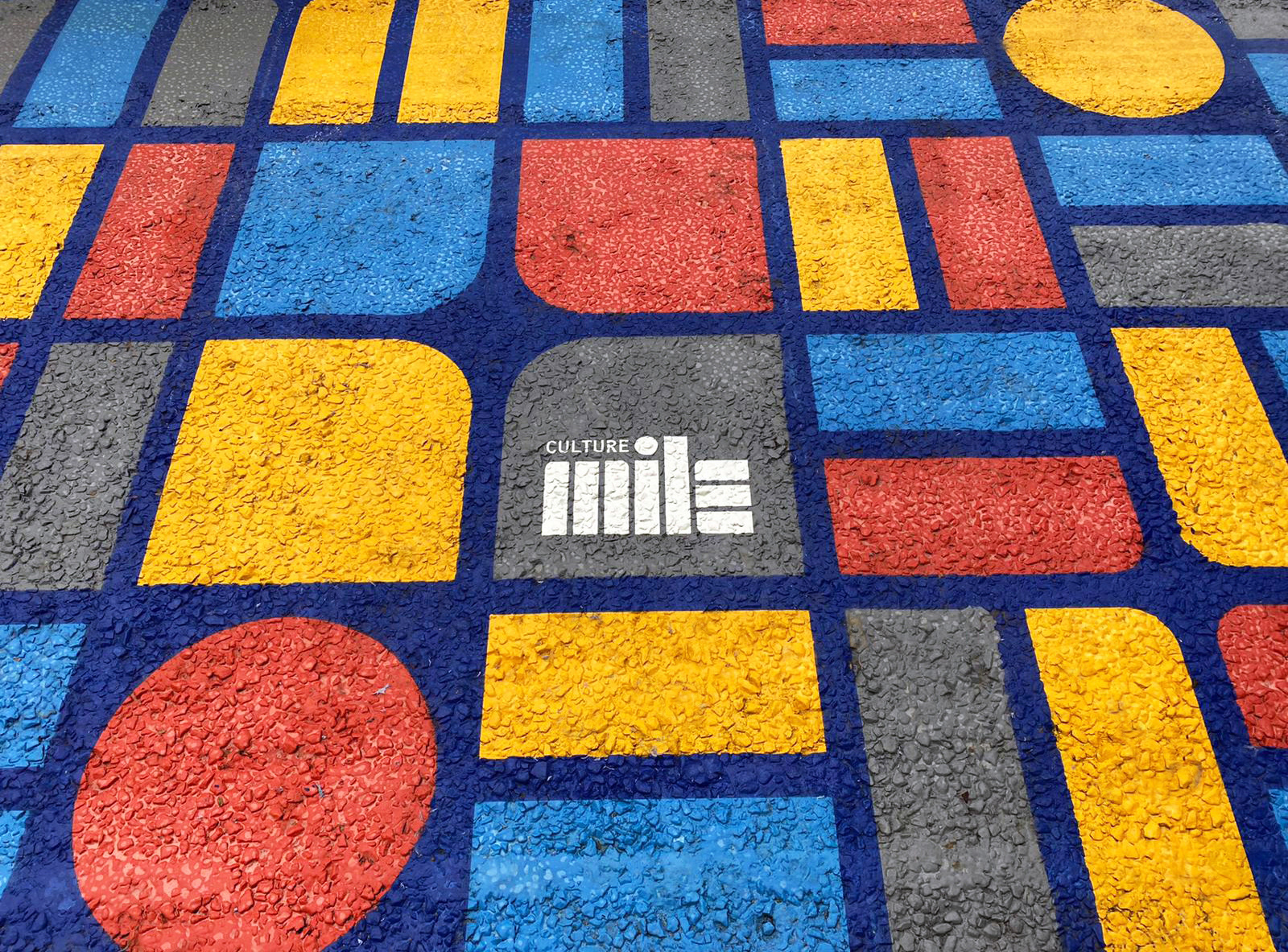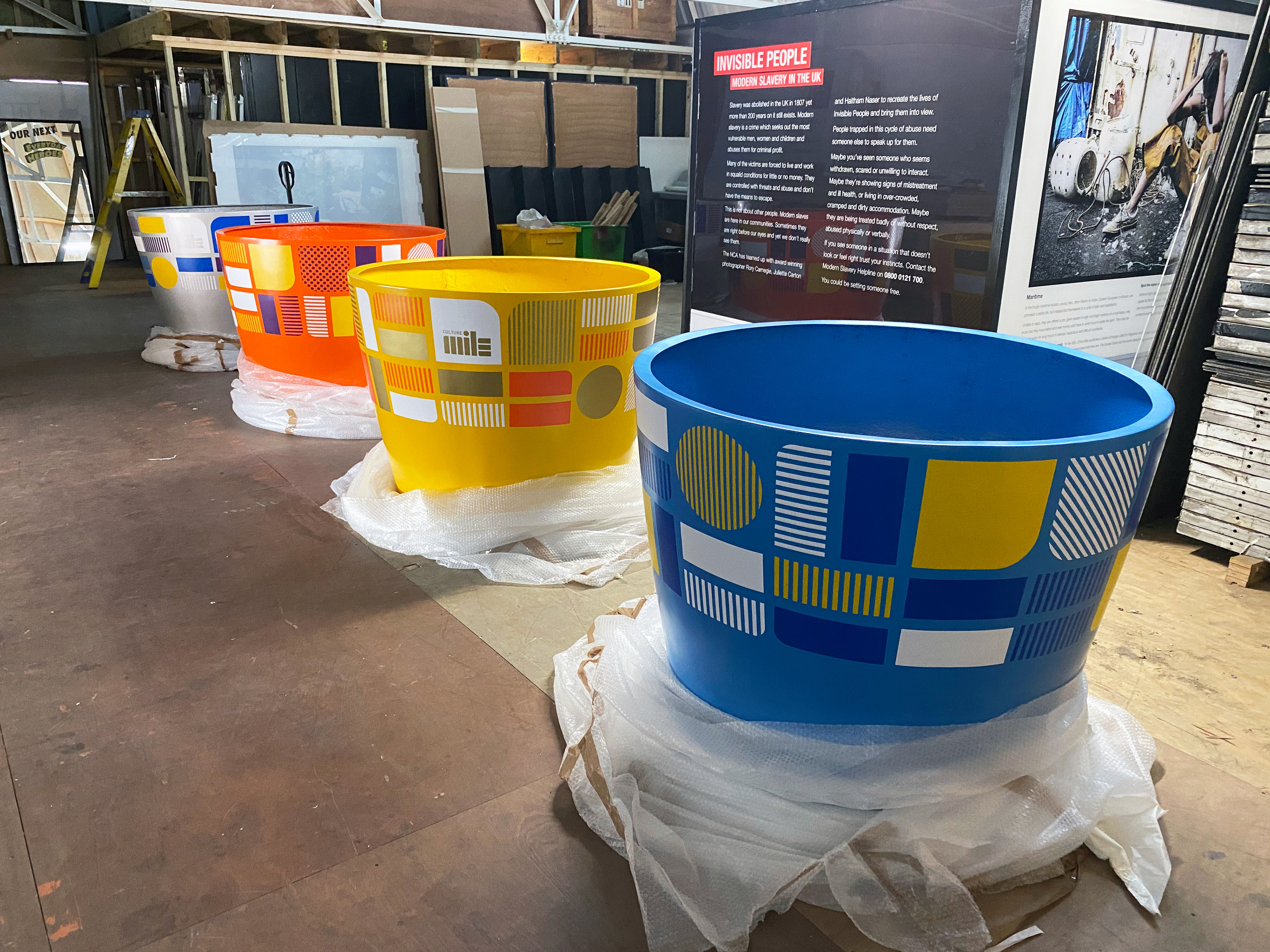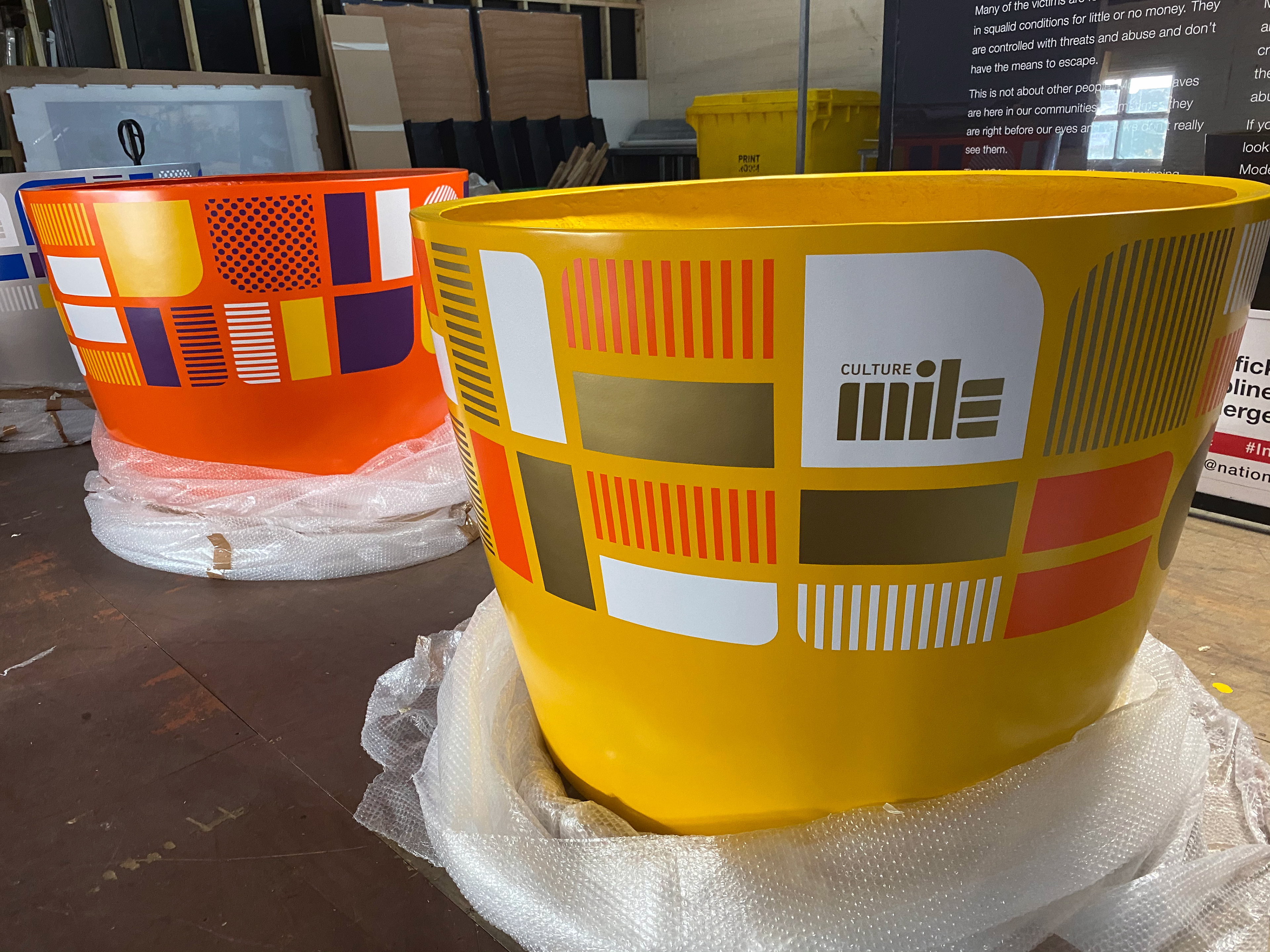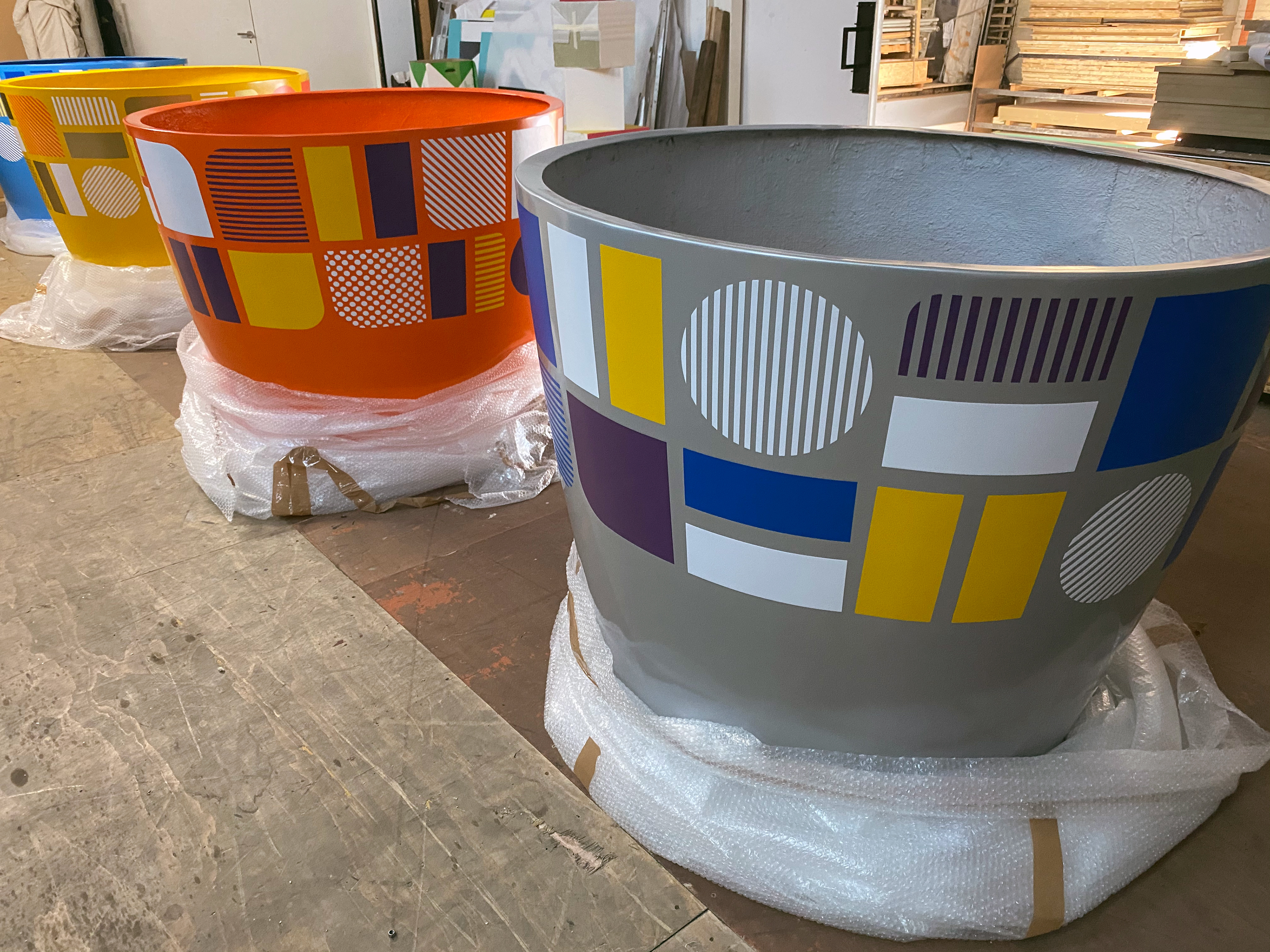 A Moor Lane Community Garden by
Wayward
. Meanwhile Moor Lane takes a new look at how to green our streets, offering an approach which can provide short term benefits to the local area, stakeholders and visitors. Spaces for graphic displays were made available as part of the design, including 'poster format' spaces and overhead 'banners'. The icons and patterns were designed into
the spaces using two colours – dark blue and white – fabricated by using and cutting powder-coated metal sheets, over-laid onto a
white background.